Top Ten Most Necessary Incoming Links for Business SEO
Posted by Rob Campbell on March 9th, 2016
When the SEO team at Surround is doing website audits for new clients, we're always surprised when we discover a domain that has no incoming links.  We check and recheck the results with the tools we're using, and try another checker to confirm the improbable findings.  We wonder how it's even possible that the webmaster couldn't create or attract any incoming links into their business portal?
Link building is still a very important exercise necessary to achieve pg1 search engine results. Each incoming link is considered to be a vote for the recipient's relevance on a particular subject, and good incoming links build overall domain authority. The more reputable or authoritative the link source, and the more social sharing that's occurred around the media, the better or 'juicier' the link is in terms of adding its vote to a site's strength as a viable search result. There are just under one billion websites in the world, so imagine what Google is thinking when it caches pages with no incoming links; no, it does not feel sorry for lonely content living in a vacuum, Google ignores it.
So how can a webmaster get incoming links today that are not penalized or nearly worthless? How does a guy (or girl) running an online business with dozens of more important mercantile matters to attend to find the necessary hours to write amusing content? Or design info graphics, or pen guest posts? Make videos? They probably don't have time to do any of these stock how-to-get-links answers, but they can certainly find the necessary time to do these ten simple tasks outlined below. The easy-to-do remedy for link apathy is revealed below; these link-building exercises can be done when webmasters are just killing time on the phone, or watching TV with the family; or poking around online before or during meetings. Sit down and complete these ten simple exercises to acquire the first and many would argue, the most necessary incoming links to your business website or blog.
1. Twitter Account Bio Link
The lowest hanging fruit on the link tree has got to be a Twitter Account bio link. Put your website in your Twitter Bio. Its that simple. This is an example of a really important no-follow link that helps Google understand the experts behind the website content through related tweets on Twitter. The social energy created in this ubiquitous micro blog helps energize a business website with the natural authority a true expert brings to any subject. Also tools like MOZ Followerwonk that can search Twitter bios is becoming a great way for agencies and businesses to find bloggers to bribe with products to review, which is among the most common link building strategies in North America.
2. Facebook Business Page Citation NAP
Start a Facebook company page,for several really good reasons not the least of which is that it becomes a powerful citation for local search ranking algorithms to consider and weigh on your behalf. Unlike links in comments or posts that appear in feeds, a business page URL is cached more consistently and will probably appear in a firm's backlink reports including Google's own Webmaster Tools checker. As Facebook Pages have become something of a second homepage for businesses online, this is more than just a good idea, it's a necessary link. But yet it would be erroneous to call this link building – it's a different kind of thing altogether. I'm searching for an analogy to explain how Facebook links are 'juice less', but as a link builder I recognize the platform not as a place to create valuable original media, but as a very public venue in which to digest other media and your own press. Use your business's real name as the name of your page. And once you pick your Page's name, don't change it. Facebook uses your Page name in the title of the Page.
3. Build a Business Presence on LinkedIN
As the name suggests, there are many ways to get incoming links on LinkedIn and that may be what the founders had in mind twelve years ago when they created the business networking platform. Older users will remember how it used to be; the personal contact information panel was more prominently displayed below the user's face and one of the options was company website URL.  This is still available but masked in a pop-up and hidden behind a LinkedIN redirect juice shielding mechanism now, but it's still very important for trust building. Same as Facebook, business owners should make a company page here and they should encourage employees to put their company website link in the bios.
Some say the secret to getting better links from LinekIn is to craft a groovy SlideShare which can be embedded in your business profile, but it better be high quality. This is like putting up a billboard in a busy shopping center and so you'd better have great content or risk tomatoes.
There are some other business networking websites like LinkedIn wherein businesses can register their firm and get a good quality incoming link and attract. One to consider using for no other reason than to secure the incoming link in the profile is Naymz.
4. Pimp Your Blog, RSS Feeds
Do you have a blog on your business website? If you have experts on staff that have any penmanship or desire to express themselves, than your staff experts filled with insights and ideas for improvement? Blogs are key to more nutritious link building for about a hundred different reasons. One of the best and easiest things to do, and an important link is to make a RSS feed for you blog. Here is Feed Burner.
There are a myriad of different places that a webmaster can submit their blog to accrue both incoming links and increased readership and attention.
Among the top indexes are Blogorama, Bloggapedia and Blog Catalog all of which offer premium accounts. Lesser known but equally effective indexes include Blog Flux, and Blogging Fusion. Stay away from sites that promise rewards the exception could be Blog loving as search engines frown on any type enterprise level paid review relationships.
5. Citizen Yahoo – Flickr
Do you take pictures of anything business related? Flickr photo hosting is the choice of many old school photo bloggers who use the platform to host their own original images which they embed into their blogs. They do this for convenience mostly but also to gather an audience on the photo sharing site to bring viewers back one curious photo at a time to their own blogs and business websites. Same tactic applies to Instagram / Facebook; that is another route. And Twitpic to blog, Imgur to blog etc. This author believes Flickr is the most search friendly platform; if you want to see your pictures in the Image Results for popular terms consider publishing and optimizing great shots on Flickr and then embedding them in your blog and other media afterwards..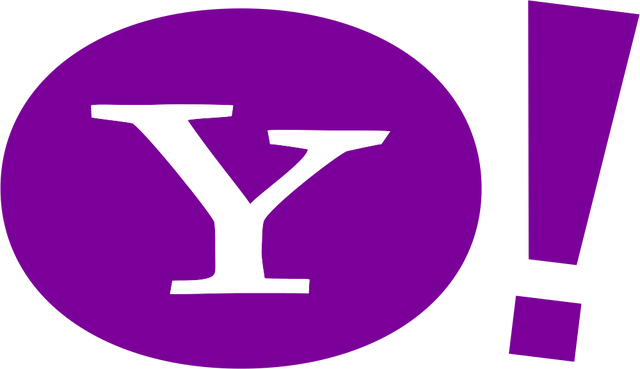 Yahoo owns Flickr, so while you're there signing up submit your site to this other search engine. If you're a prolific shutterbug or really talented or have great equipment (any of the three) consider starting a Flickr PRO account. You don't have to – the first 200 photos are free. I put links to media in photo descriptions as context for images. These are no-follow links that do bring readers to blogs where the images are embedded,esp food, work events, and travel photography blogs. Marketers using Flickr often join niche photo groups where they use popular keyword tags to glean more eyeballs. Be sure to select Creative Commons none commercial use with attribution as your copyright setting so your images also show up in searches done by bloggers and media makers looking for specific images to accompany their non commercial texts.  Another great idea is to make a Flickr photo gallery widget fits in the right hand sidebar of your business blog and fill it with images of the people, products and places.
Are you an Instagram devotee? Instagram has a lot of indexing and caching, bookmarking and web instances that make links especially around popular photographs.
6. Citizen Google, YouTube – necessary video
YouTube is the world's second largest search engine and enjoys thirty million visits a day. The video hosting platform is tied to your Google+ profile, and Google AdWords / AdSense account, and Google My Business . This is all very necessary stuff for any businesses advertising themselves online today. In addition to these platforms, business owners can and should start a Youtube channel or start a Vimeo channel to exhibit the moving parts of their operation. These are two premium places where business 'vloggers' should only post original content.
Not only can videos be embedded inside blog content but they can also be embedded in blog sidebars. If you have enthusiastic followers you can do link building by distributing branded content with text descriptions or even transcripts in some circumstances that contain links back to your website.
Vimeo is earning a name for superior video and style
7. Publish Press Release from PR Web, or Canada Newswire
Preparing and publishing a compelling press release is very time consuming, and probably NOT something you can do while watching television with the kids – sorry. But I have to mention it here as its such good practice for an emerging website.
PR Web is something you do to make search results for competitive keywords and links under geographic terms can affect local search results.

Canada Newswire or CNW has mass expertise in content distribution; over fifty years in business has made them a trusted and integral part of the Canadian media and market landscape. CNW is among the first place that business and tech journalists and even investors look for news releases from Canadian organizations; it's the only company commercially endorsed by the TSX for newswire and financial webcast services.
A steady flow of traffic to CNW's website newswire.ca has made it an online news site in its own right. A recent redesign of the site curates trending news and other important releases from the news feed and showcases these stories on the home page, allowing users to access relevant information quickly and easily. This is probably something you should let a pr agency or a digital marketing agency like Surround do for your business.
8. Flavours.me
Flavours.me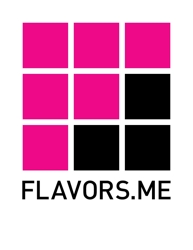 , About.me and Distilled.me are all personal resume portals that anyone can use to easily create beautiful branded websites with simple design tools sculpting your own photos, graphics and text. 
This is a secret weapon for executives and aspiring digital rainmakers in creative arts and tech fields. Its also a great place for a startup founder to get links and attention.  Fill out a profile and write 100% original content and put links to all your websites and social profiles on your homepage.
9. Say Hello on Frugal Shopper, Forums
So many popular discussion forums are entirely worthless for SEO link building because they have been so badly abused for that purpose for so long, since the internet began . Coupons and contest forums are particularly weak in terms of being able to pass link juice, but there are some exceptions. One site however which has been around for as long as I can remember is Frugal Shopper.  This shopping discussion forum, along with Red Flag Deals and Smart Canucks comprise the big three shopper marketing forums in Canada.
10.  Swap & Shop Websites
Although its possible to market products on eBay and Amazon and other auction and retail websites, we seldom see these portals in business website backlink profiles.
Therefore in terms of picking low hanging fruit for link building, the focus of this article, its often better to target local swap & shop type directories or extremely niche marketplaces.  Do you have camera equipment to sell? or an old computer? Consider taking pictures, making a personal profile and selling the gear on Mandy.com or Gear Trade or any number of merchandise directories that can be found by simply searching product category plus 'forum', 'classifieds', or 'for sale' etc.
Link building is difficult work and generally speaking the more time and energy you spend making interesting and informative media, the better the incoming links are for your site. These ten most necessary incoming links are mostly nofollow, but they are important relationships for Google to cache that provide another layer of information to search engines. They are the fundamentals that become the content nurseries and work benches as you build your business legacy.